2005 - 2012 C6
The number 1 request I get is, "please make a battery cover". Although many have said they wanted a stainless cover, I refused to make anything that would be conductive or cause a potential fire. As of today, the only option has been a flat plate or a Plexiglas cover that did not cover the engine side. After many months of development, I present "Battery Under Glass". As many already know, I do not just build or sell to make a buck. Fit, finish and quality is and always will be # 1 priority. My battery cover is the only product on the market made to cover all visible sides of the battery while maintaining ample venting. It is built using hand-laid gel coated fiberglass (same as a boat hull). The battery cover is designed to slip over the battery and rest between the battery and the battery tray. To insure extra security, industrial strength Velcro is supplied to secure the cover to the battery. The cover is easily removable to access the battery, no tools needed. This will be offered two ways:
** Gloss black gel coat finish (ready to paint)
** Satin gloss black industrial textured finish
Add the GM C6 emblem for some extra pop (not included)
Each one is handmade in the USA. Production is underway and I expect delivery to take 1-2 weeks as orders build. Once you order (or you can email me) I will send you an estimate on delivery.
Production is underway. Gel and textured covers are available now. Painted covers will take 2 weeks
BEFORE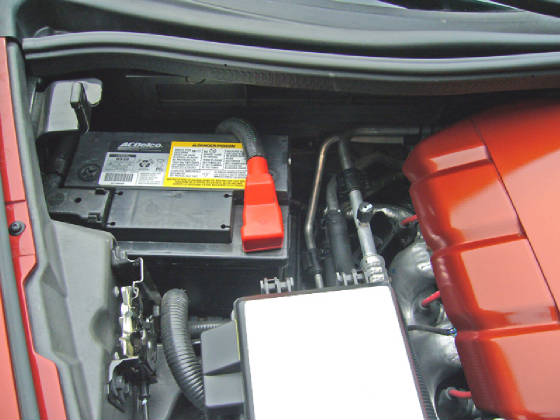 AFTER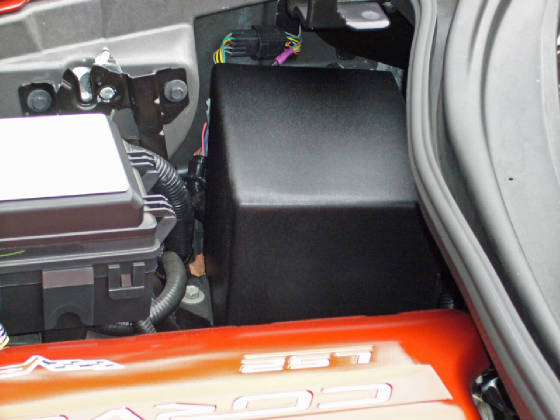 Shown in Victory Red
Silver W/ Optional GM Emblem
2005 Model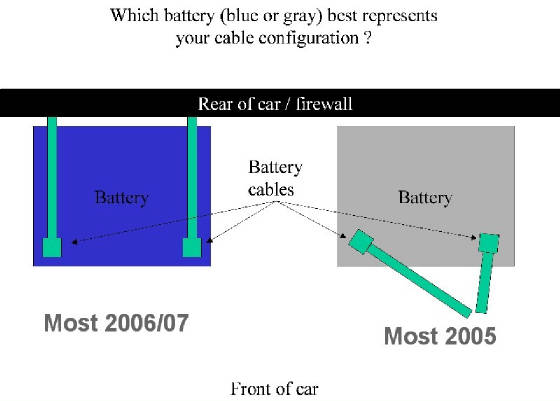 Click To View And Print Instructions
** Gloss black gel coat finish (ready to paint) = $79.00
** Satin gloss black industrial textured finish = $89.00
** Add OEM Emblem Installed $50